Taiwantrade Report -- Organic and Transformative Powers of Vivace
05/04/17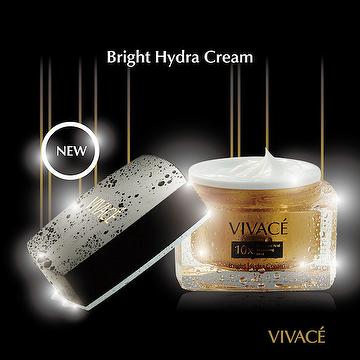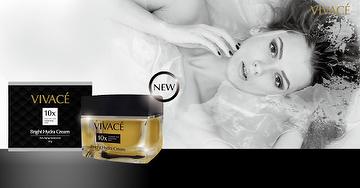 The Vivacé γPGA Facial Mask is the #1 bestselling product launched by Vivacé. The mask's strong moisturizing power comes from the organic extract, γPGA, or Gamma PGA, which can prevail even under harsh dry weather conditions.
Conditions the skin, promotes firmness and radiance. By locking in moisture as time goes by, γPGA can relieve the surface of the skin from harsh environmental factors such as UV and air pollution.
The Vivacé Facial Mask is grounded in scientific research and is precisely formulated. It's rich with γPGA, vitamin B2, B6, B12 and can be easily absorbed by the skin for visible results.
According to the Japan Medical Association, γPGA is clinically proven to provide up to 5 times more intense hydration effects compared to the animal-based hyaluronic acid.
Organic, no paraben, no collagen, no animal protein, and no hyaluronic acid. The fully plant-based γPGA is formed by fermentation and can be found in abundance in the Japanese food natto, and it is the signature ingredient of the Vivacé Facial Mask.
Sensitive skin friendly. No petrochemical polymers, hence no harmful effects to skin. The Vivacé Facial Mask can be applied overnight to provide up to 12 incredible hours of superior skin hydrating and firming goodness.
The γPGA found in the Vivacé Facial Mask is produced by a patented extraction process that the company has claimed in the US, EU, Japan, China and Vietnam.
Vivacé is a leading skincare brand in Taiwan and has continued to impress its worldwide customers with innovative skincare products including the Vivacé Facial Mask, Vivacé γPGA Skin Revitalizing Lotion, and the Vivacé Deep Gentle Crystal Supple Facial Cleanse Cream.